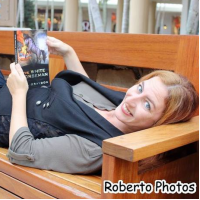 J.S. Graydon
Young Adult, Fantasy, Fiction
J.S. Graydon, originally from England, was raised with the superstitions and folklore that grew to be this novel. Magic was not only considered commonplace, but was told to be practiced regularly. The author brings this knowledge to the New World. J.S. Graydon now currently resides in Southwest Florida.
Recommended Featured Books
"If adventure does not wait on the doorstep, climb out through the window"